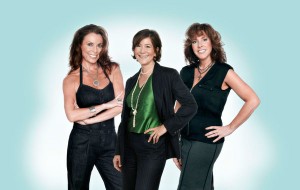 What does it take to be a Remarkable Woman? For some it starts with one clear vision. But for NAWBO-OC's 2011 Remarkable Women honorees, an unanticipated life-changing event that might have stopped some dead in their tracks instead inspired these strong and dedicated women to think forward and create something new. With a little chutzpah and a lot of hard work, these remarkable women all have been able to take their passion to better their community and the lives of others and build successful companies that are thriving in a difficult economy.
NAWBO-OC is pleased to announce it will honor three outstanding women business owners at the 16th Annual Remarkable Women Awards dinner on October 4 at The Grove Of Anaheim. Victoria Betancourt of Coneybeare, Inc., Marushka "Mari" Kurtz of OC Metals, Inc./Cal Pac Sheet Metal, Inc., and Michelle Macis of Java Jean Bar.
Michelle Macis, founder and CEO of Java Jean Bar put her experience, determination, and style into creating one of the most unique venues in Orange County. Where else can you shop, dine, and see performances by promising artists all in one place? Since the doors opened in 2006, Java Jean Bar has been a magnet for customers, celebrities, and the media.
Be sure to join us on October 4 to hear their inspiring stories, and connect with hundreds of other women business owners and leaders who are driving business and lifestyle in Orange County.
The 2011 Remarkable Women Awards dinner will be held from 5:30 to 8:30 p.m. on Tuesday, October 4 at The Grove Of Anaheim. Lead sponsors for the event are Platinum Sponsor Farmers & Merchants Bank, Gold Sponsor Konte Media, and Media Sponsors OC Metro and Time Warner Cable.
Early registration ticket pricing by August 31 is $85 per ticket and $750 per table and while supplies last- Sept 1 ticket prices are $100 per ticket and $900 per table until September 27. Corporate partnership opportunities for what is expected to be another sold-out NAWBO-OC event are available.
For More Details Visit the NAWBO-OC Site at: www.nawbo-oc.org/events/remarkable-women/honorees-2011