The Java Jean Bar
"One-half boutique, one-half gourmet café."
100% Extraordinary!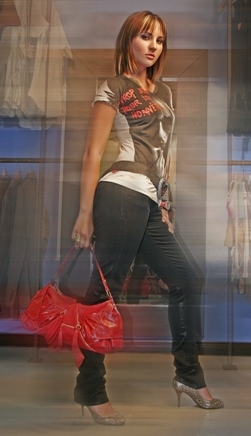 Michelle Macis, a long-time industry veteran with over 20 years of fashion experience, opened the Java Jean Bar in 2006. The response has been nothing short of spectacular. The Java Jean Bar is all about quality – in their food and their fashion. Every detail is important because every customer is important, according to Michelle.
Fashion
Michelle has forged a novel hybrid of bistro and boutique that offers something for everyone. The Java Jean Bar is a haven of premium brand denim and exclusive sportswear for men, women and children. You will find the latest designer fashions - Diesel, Hugo Boss, Replay, Lacoste, Juicy Couture, Roberto Cavalli, John Varvatos – over 200 brands in all.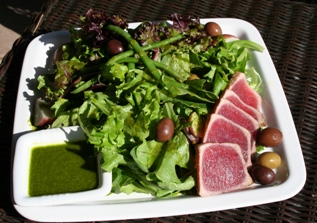 Food
While you're perusing the hottest new styles, enjoy one of the Java Jean Bar's artesian martinis or sit down for a sandwich featuring Boar's Head meats and cheeses or a delectable salad. And nothing finishes off a meal like Italian gelato. The Java Jean Bar also serves great breakfast items such as lox and bagels and their award winning coffee and assorted teas.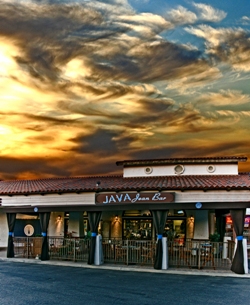 Entertainment
The Java Jean Bar features live entertainment on their newly opened patio. Sizzling jazz and sultry singers are on hand throughout the summer for your evening entertainment. They are also host to monthly car shows co-sponsored by Corvette Mike, DC Motors and Jaguar/Land Rover.
Press
It comes as no surprise that Michelle Macis and the Java Jean Bar have been the subject of much media attention. Michelle was featured on Fox Business News with anchor Liz Claman. The Java Jean Bar is periodically showcased on Bravo's "The Real Housewives of Orange County", NBC's "Your LA" did a piece on them in the Spring of 2008 and they've just released their newest commercial that will be aired many of the major networks in Orange County as well as on Lifetime, Bravo, E, MTV, the Food Channel, Oxygen, CNN, Fox Sports and A&E. You can view the clip in the Media section of the website.
Many publications have also featured the Java Jean Bar, including: SqueezeOC, 944, Apparel News, Orange Coast, Tu Ciudad, Bello, The OC Register, Where and Anaheim. OC Metro profiled Michelle as Entrepreneur of the month.
Celebrity Stylist
Michelle works with A-List celebrity stylists and personal designers in addition to Hollywood fashion photographer Gerry Garcia, couture designer Marina Toybina of Glaza and make-up artist Abran. Michelle and her staff of professionals are on hand to help clients select fashions best suited to their individual tastes.
The Java Jean Bar is host to numerous celebrity suites at events such as the Acadamy Awards, the Sundance Film Festival, Celebrity Poker Night and the ALMA awards.
Recognition
The Java Jean Bar is a concept that works. Michelle has been recognized by the Orange County Chamber of Commerce, the SBA and the City of Anaheim. She was awarded the 2007 Best New Business of the Year by the Orange County Chamber of Commerce and the City of Anaheim. Her most recent nomination was for 2008 Woman in Business Champion of the year.
Giving Back
Community responsibility is something that is very important to Michelle. She is dedicated to helping numerous organizations, notably children's causes, including functions with local schools and church charities.
Michelle has been featured on KTTV Fox 11's Wednesday's Child with anchor and good friend Christine Devine. The Java Jean Bar generously donated outfits to the featured child of the week.
Michelle has hosted many fashion shows for various non-profit organizations including Caterina's Club, with the well respected White House Restaurant in Anaheim, which helps to feed underprivileged children in Orange County. Other causes range from An Evening for Autism, Fight with Grace, raising funds to fight Breast Cancer, Discovery Arts, which brings music, dance and song to kids fighting life threatening diseases and the Children's Hospital of Orange County (CHOC).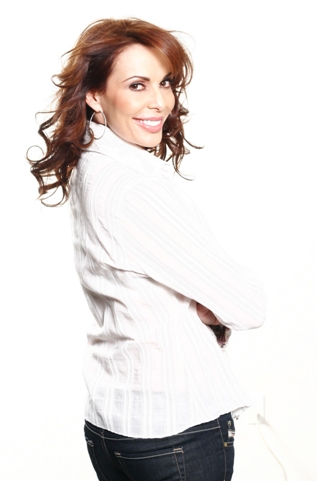 Growth
Michelle is looking to expand her business with limited partnership opportunities nationwide and abroad. Her main focus is to work hard every day at mastering her concept. To learn more, please contact the Java Jean Bar.
"I taste it, wear it and most definitely live it!" -- Michelle Macis